Kirstie Seaborne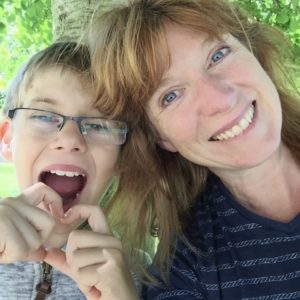 Kirstie is an attachment and trauma trained somatics practitioner and dance/movement lecturer, with a PGCE, and a Masters degree in Dance in Education from the Laban Centre.
She is a certified compassion fatigue professional, certified compassion resilience educator, and developer of the SomaSmart Resource Model for Compassion Resiliency, which you can read more about here.  She is an Associate Coach of Leadership Embodiment,  and also works as a mental health mentor and Bowen Therapist.
She is currently a postgraduate student of traumatic stress studies at the JRI trauma centre.
Kirstie is steeped in body-centered learning.  She has over 40 years experience in dance and movement modalities (received a first class BA (Hons Contemporary Dance from London Contemporary Dance School) and has studied Somatic Trauma Therapy,  Science of Somatics, Somatic Attachment and Relational Trauma Therapy, Shame Transformation and more. She has spent hundreds of hours learning directly from leading attachment and trauma experts including Kim Golding, Holly Van Gulden, Richard Bowlby, Dan Siegel, Babette Rothschild. She is a highly skilled, international workshop and academic course leader who has spent 25 years training performers, artists, business leaders, parents, therapists, educators, social and health care workers.
Kirstie lives in Brighton, UK (with the beloved family horse and dog) and is birth Mum to her almost-adult daughter and adoptive Mum to her son, who has complex emotional, behavioural, sensory and attachment issues as a result of developmental trauma. She was a concurrency foster carer and adopter with Brighton and Hove Council. She has special interest in exploring the impact of trauma on an individual's psycho-biology, and on family relationships/dynamics, having experienced this first hand. She has two books in progress – Trauma Proofing Mum and Dad, and Parenting With The Body In Mind.
James Knight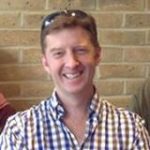 James is Dad to two daughters and he lives at the foot of Ben Nevis, Scotland. He is co-founder of Embodied Parent Education, and was one of the very first coaches in Europe to be certified as a Professional Associate of Leadership Embodiment and is a Co-Active Coach, and one of the founders of the Centre for Embodied Wisdom
Through James Knight Coaching, he supports people and organisations working under pressure to respond creatively, efficiently, and on purpose.  He studies and applies Leadership in the context of business, parents, children and schools, and works in partnership on a number of leadership and coaching projects such as Somatics in Coaching,  Global Talent Coaching, and Open Leadership Embodiment Evenings in London. James is committed to growing the somatics community in Europe.
He brings a much-needed Dads perspective to parent-coaching as well as his skills and experience as a black-belt Sensei, teaching and applying Aikido principles on and off the mat, such as meeting and transforming conflict, opposition and aggression.
Kirstie and James are committed to their own on-going, daily practices for cultivating their potential as Embodied Parents. Which is also their biggest challenge!